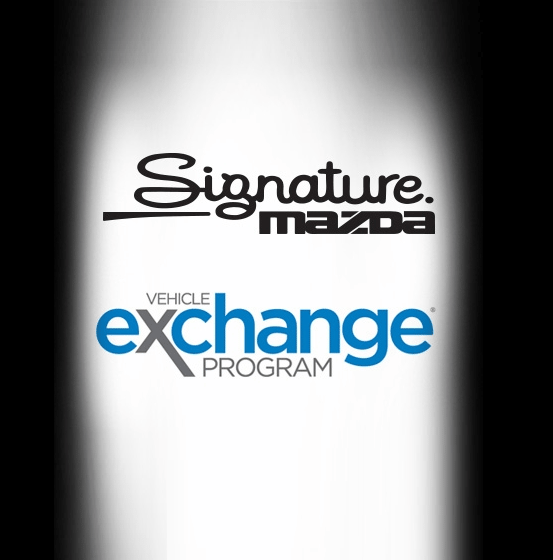 The Vehicle Exchange Program is a vehicle replacement program allowing you to upgrade to a safer, more reliable vehicle while keeping the same or lower monthly payment.
Record-breaking sales months have decreased the supply of Signature Mazda's inventory. As they begin to rebuild from low supply, Signature Mazda needs vehicles like yours. With the Vehicle Exchange Program, Signature Mazda will buy your old vehicle for above market value.
IT'S THAT SIMPLE.
What are the benefits of the Vehicle Exchange Program?
This Program is just like purchasing a new vehicle, only at the same or lower monthly payment and without the hassle. Benefits Include:
Above market value for your vehicle
Longer and more comprehensive warranties
Lower fuel costs and increased miles per gallon
Reduced maintenance and repair costs
Increased safety and security technology
Brand new comfort and entertainment features.