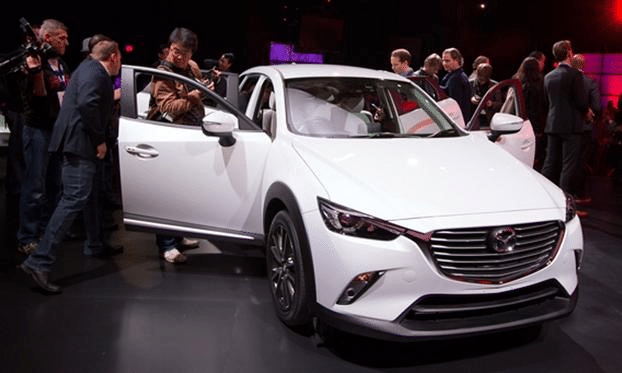 "The CX-3 is a global car," Mazda CEO Masamichi Kogai told Automotive News this month. "We have lots of owners of Mazda2 compacts. And as the lifestyles of those owners change, with growing families and such, the CX-3 will be a good replacement."
Though it is based on the new Mazda2 subcompact, assembled in Japan, Thailand and Mexico, Kogai said the CX-3 will be manufactured only in Hiroshima, Japan.
Using Mazda's Kodo design language, the CX-3 takes many of its cues from the Mazda3 and Mazda6, including a shield-shaped grille flanked by chrome wings with lines that extend into the headlights. But it conveys its status as a crossover with a larger air intake beneath the grille, angular housings for the fog lights and black plastic wheel arches that transition into the rear bumper.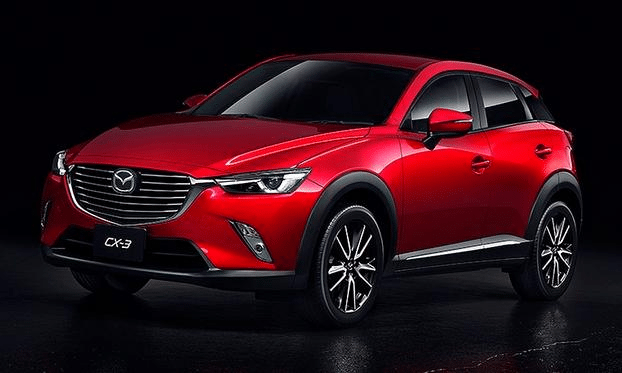 The car will be slotted into the lineup beneath the CX-5, which starts at $22,375, including shipping. Pricing and options for the CX-3 have not been announced.
At 168.3 inches long, 67.5 inches wide and 61 inches high, the CX-3 stands 6 inches shorter than a CX-5, giving up 11 inches in length and 4 inches in width.
Mazda hopes that the CX-3 will grab a share of a growing market for tiny crossovers in Europe, where it will go up against the Renault Captur, Peugeot 2008 and Dacia Duster, and in the United States, where the main rivals will include the Honda HR-V, Nissan Juke, Chevrolet Trax and Buick Encore.
Gabe Nelson
http://www.autonews.com/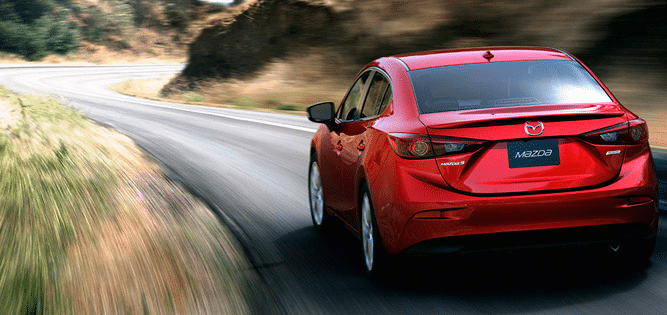 Come see us at the Richmond Auto Mall and Test Drive one of our Mazda's
ZOOM ZOOM!
*See Us for Details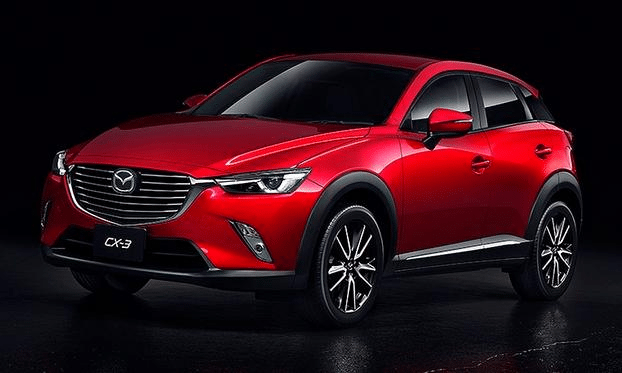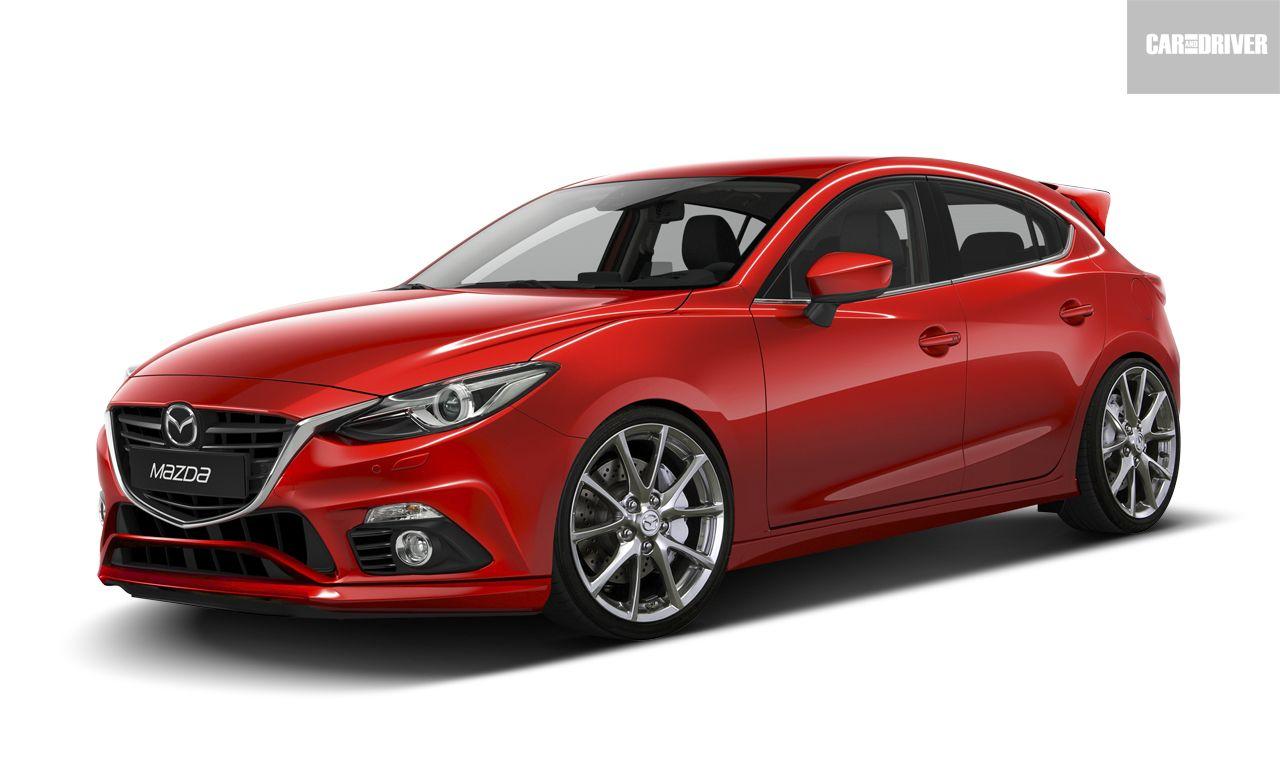 The leather covered wheel with stereo controls is as nice as the BMW's and feels a bit better to me (slightly smaller diameter and hands just fit right).
Interior
The interior has as much style as the BMW. The quality of the controls and the interior materials are excellent for it's class - I would rate these 3/4 as good as the BMW.
Layout
I love the 5 door hatch layout - it's both more practical and sporty looking.
Shifter
The leather covered shifter is very smooth (almost as smooth as the BMW), has slightly shorter throws, and falls very nicely under my hand.
Engine
Afer a couple of brief drives my initial impressions are the BMW is smoother and feels more powerful than the numbers suggest (184 vs 160 HP). The BMW is more willing to rev higher and has power throughout the rev range. The Mazda still feels smooth and has more of a growl when it reaches mid RPM range. I haven't really pushed it yet - I'll provide a more detailed comparison when the engine is broken in.
Chassis
The 3 feels very solid and has no rattles (yet). The BMW feels more solid over rough winter-ravaged roads.
This impression is probably partially due to the BMW's much better sound insulation which is especially noticable over snow/slush covered and rough roads.
From a couple of decreasing radius (dry) on/off ramps, the 3 has a very high level of grip. I'll have to wait until I get the summer tires back on the BMW to do a back-to-back test, but for my driving style, I do not find the 3 lacking in grip.
My Subjective Summary
For a little more than 1/2 the price of the BMW, my wife's Mazda 3 provides:
- A layout that's both more practical and sporty
- Fit that's equally comfortable and ergonomic
- Almost as many features (missing seat heaters, Xenon lights, and stability/traction control)
- 3/4 the subjective build quality (interior materials good, but not enough sound insulation)
- 3/4 the engine power and smoothness
- Almost as much fun to drive
My wife could not be happier with her car and I'm really looking forward to driving the 3 more agressively in good weather and taking it on a long road trip.
__________________
Titanium Grey Sport GT, Manual